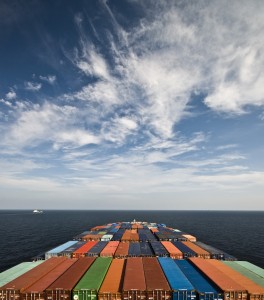 Concierge Web Hosting
Most business owners, understandably, have a difficult time discerning quality and total cost when comparing web hosts. It's therefore unsurprising that many give up any attempt to accurately compare hosts and instead they simply opt for the lowest advertised price. Unfortunately, giving up is a risky reaction to the dilemma.
Stated briefly, hosting services at most of the providers out there will likely lead to major frustration, long-term unforeseen costs, performance issues which have negative 
impact upon search engine ranking (SEO) and user experience
, degraded or effectively non-existent security (which also
impacts SEO
), and long-undetected intrusions which can lead to compromised data, blacklisting, embarrassment, customer distrust, and even legal liabilities. If you've been with a host or two (or three), your experience has probably led you to believe the hosting industry is hopelessly and enormously flawed.
Maybe you've resigned yourself to accepting this status quo. Or, maybe you've found yourself jumping from host to host and consultant to consultant, spending time, energy, and money, and are now perpetuating that pattern just betting (or hoping) you'll eventually get lucky.
Together, we will break that pattern.
Major Benefits
Here are some of the most significant ways we ensure you and your sites are well taken care of.
Dedicated Fiveleaf Servers. We operate our own dedicated servers. Unlike your typical shared host, we are cognizant as to the activity on and the health of our platform. Whether there's an acute or chronic issue, we're watching closely and are committed to running a tight ship. We've done the due diligence to create an extraordinarily superb platform, yet we're persistently looking for ways to improve. We don't just market high performance, security, and reliability, we actually deliver it. You will not find a better hosting service at even triple our price point.
Concierge Customer Service. No more pleading with a hosting or consulting company to help you when you need it most. When you talk, we're listening. If there's an issue with another provider, even if it's not the web hosting you have with us, we'll go to bat for you. After being an insider and working with hosting providers for many years, we know how to get things done effectively and efficiently.
Concierge Technical Service. No more confusion about where to turn when questions arise. Come to us, we're happy to help. It doesn't matter what the issue is or whether it's with our service. We'll solve the problem or point you in the right direction and even serve as liaison when you need. We're here to be your entourage in the technical world. We strive to learn about you and your business over time in order to improve every aspect. We're available 24/7 for your urgent issues.
Nightly Offsite Backup & Archiving. Everything we host is backed up and archived nightly to an offsite location over a secure connection. There's no fail-safe hedge against disaster, but you can hedge against loss and down time–and we do just that where most others are not or they charge extra for the service.
Disaster Recovery. Whether your site gets compromised, you accidentally delete or corrupt critical files, or there is catastrophic hardware failure, we're committed to getting you back online regardless of circumstance. We refuse let your investment go to waste.
Site & Malware Monitoring. We monitor your site 24/7. If there's any indication of a problem, we'll start working on it. Our goal is for you to never have to contact us if there is a critical problem with your site–we aim to be contacting you to let you know we're working on it or that the problem is resolved.
Globally Cached. Your site content is cached and served from over two dozen edge locations distributed globally, enhancing speed and user experience.
HTTP/2 & IPv6 Service. Your site can be accessed via IPv6 and HTTP/2, enhancing speed and user experience, as well as making your site more widely available.
Free DNS Managed Service. We provide and manage Domain Name System service, which is necessary for delivery of your site and any services associated with your domains, absolutely free.
Free CDN Managed Service. We provide and manage Content Delivery Network services for your site, which significantly increase performance, reliability, and security.
Free Secure HTTPS Service & Certificate.  HTTPS (Secure HTTP) is a way to make your site more secure and help visitors feel safer about information confidentiality. Making HTTPS available to viewers is becoming an important part of having a web presence. Even search engines, like Google, are using it as a factor in how they rank your site. Security is valued at Fiveleaf, which is why we've taken the bold step of deploying it on every site for no extra charge. Additionally, taking advantage of a shared certificate, we are also able to save you the cost of purchasing an SSL certificate, which is typically $30-$100 per year. Benefiting from top-notch security has never been easier (or cheaper)!
Automatic Image Polishing.  Much like the JPEGmini hosted service, which is currently $199 per month, our image polishing service optimizes not only your JPEG images but also PNG images (which JPEGmini does not do) with a visually-lossless algorithm. What this means is you retain image quality but at a smaller file size, which improves load speed and User Experience, and even has some positive impact on SEO. You can read more about JPEGmini's service to learn more about polishing and its benefits.
A sample of some other nuanced things we do that almost no one else does:

System-controlled cron jobs vs web application cron jobs, which means cron jobs aren't being checked on every page view of your site, which improves TTFB, load time, and overall performance consistency, as well as ensures cron jobs are executed on a predictable and reliable basis
Precompiled PHP caching and shared WordPress core libraries, which drastically improves TTFB, load time, and performance
Automatic periodic database optimization, which usually has noticeable performance benefits
Large amounts of memory devoted to database query caching, DB preload caching, etc.; which improves performance
Finely tuned web service, PHP, and DB service settings
Web and database services only – Unlike other hosts, we don't keep dozens of services (DNS, FTP, IMAP, POP3, WebDAV, to name just a few) running on our web service platform nor do we burden resources with dashboards like cPanel. Your site is served from a platform that is focused solely on serving pages, not doing everything under the sun. This is a more expensive way of doing things, but the tangible results make it worth every cent.
When you move your hosting to Fiveleaf, we'll migrate your existing sites, clean and optimize them absolutely free of charge. From then on, you'll have complete personal contact with a team of experts who know you and your technology needs.
Performance Data
Note: The following information gets a bit technical.
When it comes to performance, we can do some measuring so we have some semblance of where we stand. It's not the whole picture, as there are varying factors that are hard to eliminate, especially in a shared environment. Still, load tests provide a glimpse into capacity and performance.
Below are the results of three load tests conducted. Each thumbnail can be clicked for a full size image of the graph. But, we'll summarize the data below each thumbnail and provide an explanatory summary at the bottom.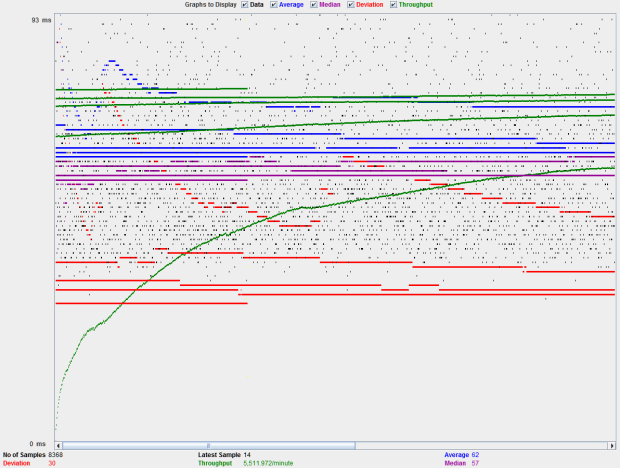 Fiveleaf IT Web Hosting
Throughput: 5,511 Requests per Minute
(Result was capped by client test computer limitations)
Average Response Time: 62 milliseconds
Deviation: 30 milliseconds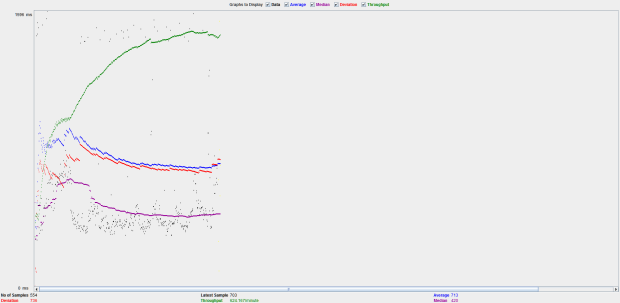 Relatively Good Competitor Web Hosting
Throughput: 624 Requests per Minute
Average Response Time: 713 milliseconds
Deviation: 736 milliseconds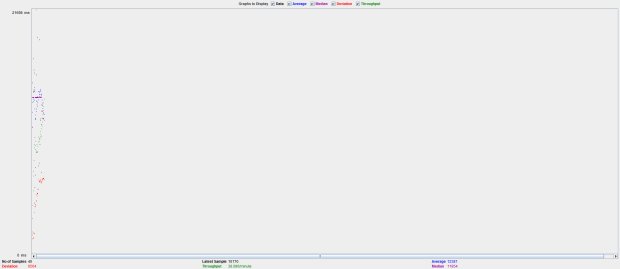 Relatively Poor Competitor Web Hosting
Throughput: 38 Requests per Minute
Average Response Time: 12,381 milliseconds
Deviation: 6,564 milliseconds
About The Test
Conducted on a Sunday afternoon during a traffic trough period (least possible competition for resources)
Eight (8) concurrent threads over ~60 seconds
Requests against two pages (Home and contact page) on WordPress sites with non-native themes and several active plugins
Requests do not include full page load, only completion of the initial page request (HTML). Since we employ a CDN, it would be unfair of us to compare loading of resources aside from HTML (images, CSS, JS, etc.) with these competitors
Summary: What do these results mean?
We were able to complete 5.5k requests per minute, or about 92 requests per second. It's worth noting that these results would actually be higher, perhaps significantly, had we had multiple client machines because our testing machine maxed out its own CPU while the server being tested only reached 6% CPU. This means we can serve a typical WordPress page about 92 times per second with plenty of room to spare. We therefore have at least 9x more capacity than the "good" competitor and 145x that of the "poor" competitor.
Please also keep in mind that the static resources outside of the HTML (images, CSS, JS, etc.) on our platform rarely come from the same server as the page requests; they are instead served from a globally distributed content delivery network where content is placed closer to the end user. Our competitors will serve those pieces from the same server. On an actual visit to a page, our server will only be hit with one request, whereas theirs will be hit with an average of another 112 requests for separate objects to show the same exact page. If this translated into a linear reduction in capacity, the good competitor would have a capacity of 624 reqs/minute, divided by 112 resources (additional requests).
But, static page resources typically demand less server resources to serve, so the reduction wouldn't be linear. Assuming a static resource will consume only 10% the resources required by a HTML request (11.2 more requests per page view), the good competitor would be reduced to 55 req/minute (624 / 11.2), or 100x less capacity than us. Although this isn't revealed in our test, the result would present in real world traffic. We can therefore say, being extremely conservative, that we would have at least 3,000% more capacity than the good competitor in terms of real world traffic. The benefit to you is that if your site suddenly receives a huge burst of traffic, we can handle it, and your site won't "crash" nearly as easily as it would with others.
The other two notable metrics are average response time and deviation of that response time. The response time is how fast the request is completed, i.e. how fast a visitor receives the initial HTML document after requesting it. The HTML document is the backbone of the site. Its load time has the most impact on page load times because it must be received and parsed before other resources, all of which can typically be requested concurrently rather than consecutively. The deviation is how much the response time varied from the average, i.e. the consistency in response times and user experience and maximum slowness relative to the average. For both of these numbers, lower is better.
We achieved a 62 milliseconds (0.062 seconds) response time average with a deviation of 30 ms. The good competitor achieved a 713 ms average with a 736 ms deviation. We served the page 12x faster with 25x more consistent response times than the good competitor. We won't bother comparing the poor competitor, as it's simply too far beyond acceptable limits to consider, but you should be aware these low levels of performance do exist. While you may think we're splitting hairs with only a second or so difference, in reality it's universally accepted in the industry that it is indeed not a minor detail, particularly when we talk about SEO scoring. The load time and Time To First Byte (TTFB) of a page has widely documented direct impact on search engine rankings and user experience. User experience issues can also indirectly impact search engine rankings through metrics such as bounce rates. This difference has a cascading and multiplying effect, particularly when the structure of a page isn't fully optimized for asynchronous loading, which is the case more times than not.